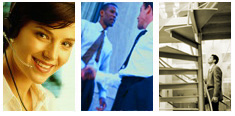 "Whether you believe you can do a thing or not, you are right."
~ Henry Ford

Opening an account with Quick Messenger Service is fast and easy. Phone us at 514 932-5173 and ask for the sales department.

If you are an occasional courier user and do not require an account, Quick Messenger Service accepts cash payment for individual deliveries.